The Studio Instructors
Whangarei
Jess
Whangarei Studio Manager
Years in industry: 7
Years teaching: 5
With six years of pole dance experience and four years teaching behind me I can proudly say that pole has become a true passion for me. I have taught at both the Mount and Hamilton studios and am now currently Studio Mangaer and instructor at our Whangarei branch. In addition to pole I also have four years Aerial Hoop experience, with two years teaching Hoop at the Mount Studio.
Outside of my dance career I enjoy spending time with my two homeschooled daughters, and developing our off-grid lifestlye property. I love that pole brings women together in a supportive environment where we can build confidence and learn to love our bodies for the amazing things they can do.
Candice
Years in industry: 4
Years teaching: 2
I'm really excited to see the aerial world open up for Whangarei, and that I can be part of it. My training has been mostly in Silks, but also Aerial Hoop, Aerial Chair, Aerial Straps and Aerial Net. I entered the aerial world just over 4 years ago, where I finally found an exercise form that gave me pure joy instead of felt like a chore. I never want to stop playing and making shapes in the air, but my muscles tell me otherwise.
I believe the aerial arts is a place where we can feel empowered and supported by one another. Everyone finds different moves or concepts hard, and we get to learn so much more about what our bodies can do, what they are uniquely good at. As we help each other figure out how to achieve our goals, we celebrate strength, ability and overcoming fears. It's not about a bikini body here, it's about… "Woah you just got yourself up! Freaking awesome job abs! Well done!" It's hard, but you get to fly! So come and play.
Outside of my love for aerials, I love exploring the Whangarei's walks and beaches and hanging out with my husband and puppy. My life mostly consists of drinking coffee and designing websites from home.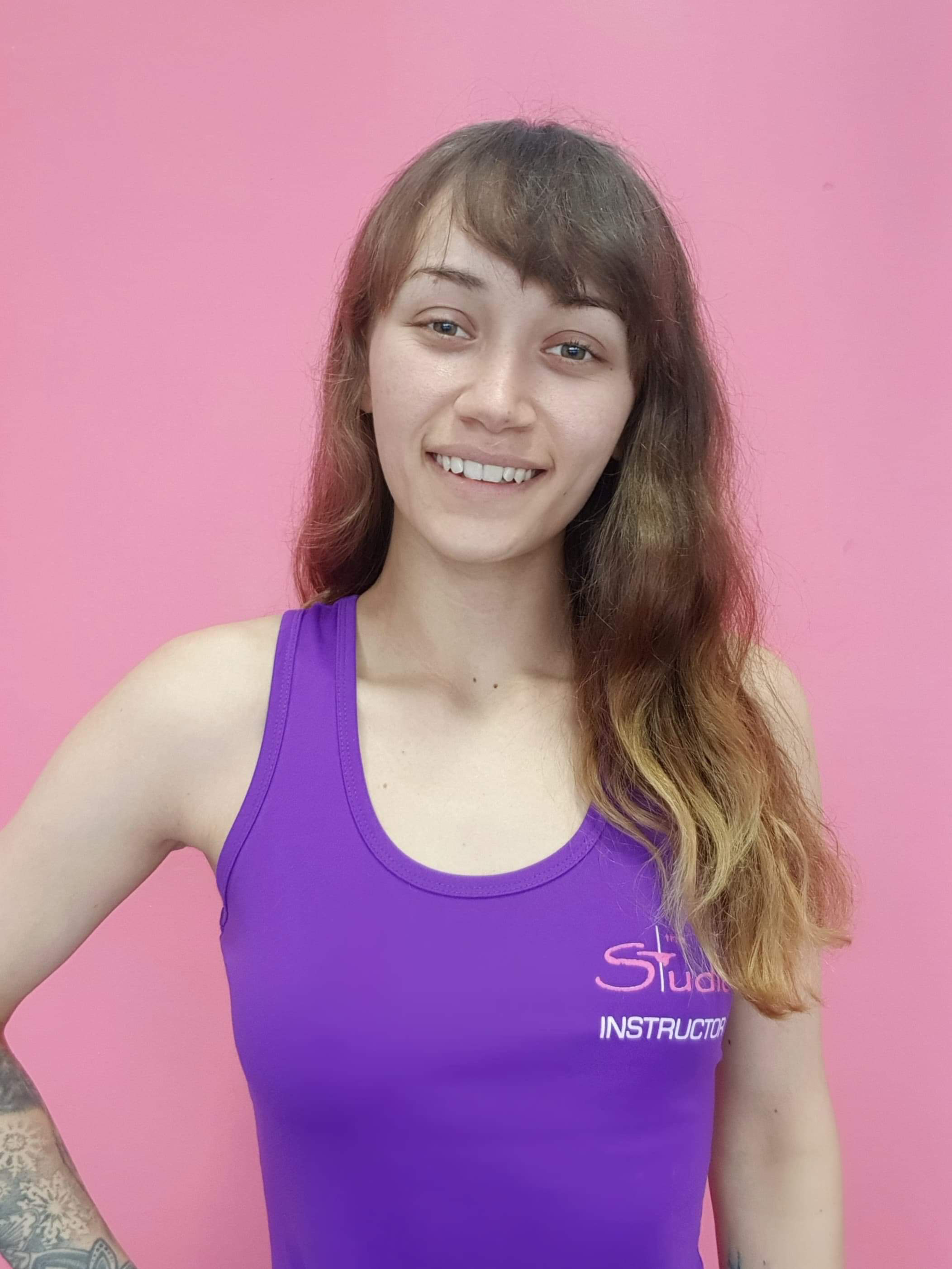 Cody
Years in industry: 2
Years teaching: 1
I've loved both performing and fitness from a young age, and so in 2015 when I was exposed to the wonderful world of polefit, I fell quickly and deeply in love.
With no prior dance experience, I practiced pole for 2 years before joining my first class at The Studio in 2017, where I got my first taste of aerial arts through silks and lyra. My once a week pole practice quickly became a lifestyle of regular daily training in pole, lyra, silks and flexibility, and in 2018 I joined The Studio Whangarei Team as a silks, pole and flow Instructor.
Since then, my love for aerial has only grown. I love empowering my students to push their limitations and conquer their fears, and it honors me to be part of such an inspiring, loving, supportive community!
Pole is fantastic for fitness and a great way to meet lovely people - the incorporation of creativity, focus, exercise and laughter makes classes so enjoyable and rewarding! There is a place here for anyone and everyone, so come and give it a go, you'll love it!
Lisa
Years in industry: 20
Years teaching: 13
Lisa has been involved in circus arts since 1999. She started in a youth circus, and continued with it over the last 17 years. Acrobatic, balance and juggling were the first circus skills she picked up. She started to give workshops for acrobatic and balance for children and youngsters in 2006, and that gave her the motivation to study social work in Berlin.
During her studies she picked up Hooping which quickly became her profession.
Lisa's hooping is a mix of manipulations, floorhooping, classic circus moves, a bit of dancing and little crazy tricks she collects along her travels and exchanges with other hoopers. In 2012 she visited New Zealand for the first time and got involved with Circus Kumarani and in 2014 she moved to Dargaville. She started training and teaching the arial arts about the same time and welcomed the challange of gravitiy and the feeling of succes in her life.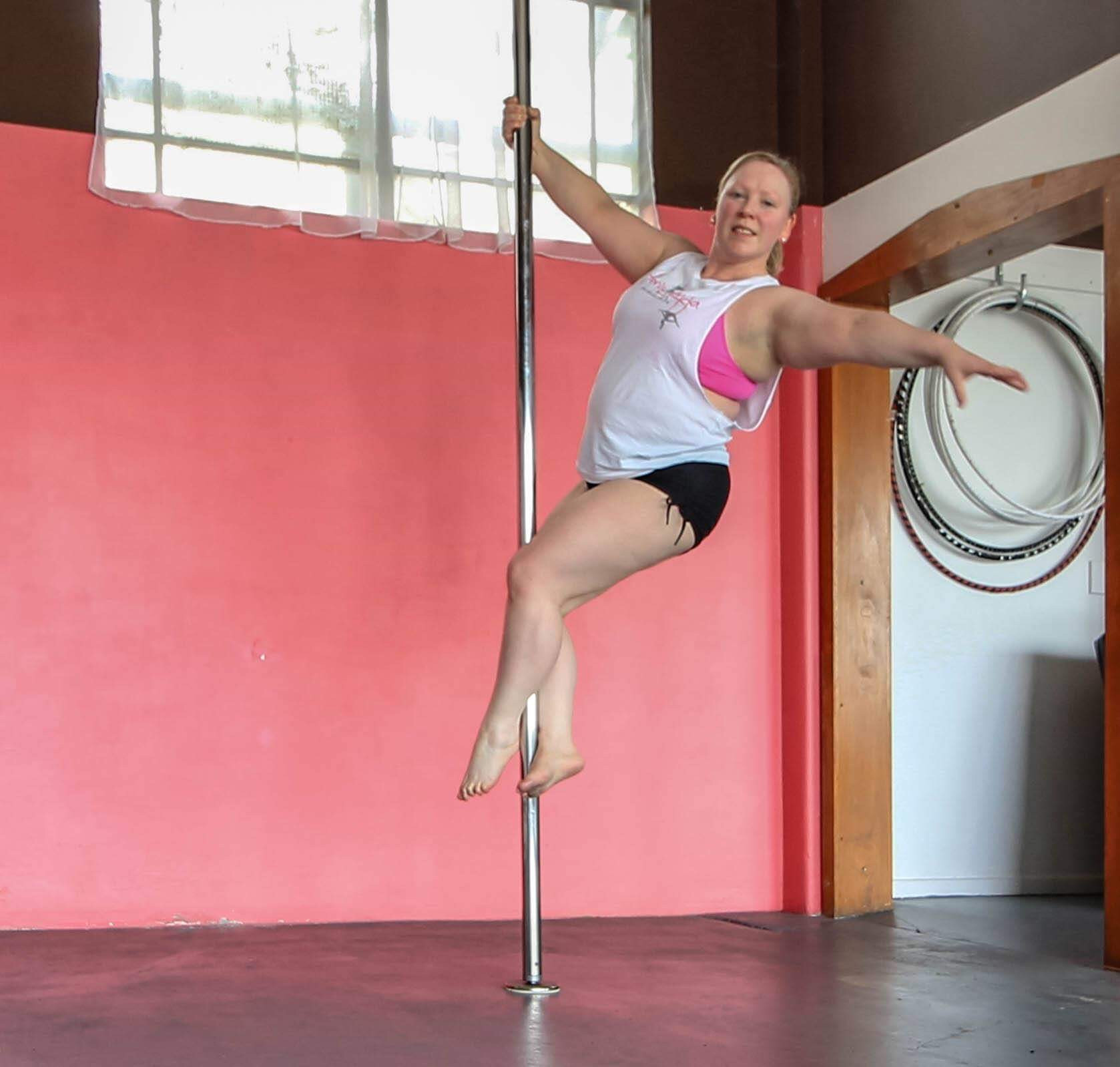 Lee
Years in industry: 3
Years teaching: 1
I have been pole dancing at The Studio for just over 2 years. Originally from Auckland, I grew up taking many dance lessons in an array of genres. Alongside that, I have had 16 years of competitive marching experience. My most memorable competition was winning the Australian NSW Champion Drill Routine 2001, Australian National Champion Drill Routine 2001, 4th in the 2001 World Drill Dance Championship Drill Routine in Adelaide and an overall placing 5th in the World.I was very fortunate to be able to assist choreography and coaching with the Warriors Drill Team and other Marching Teams in Auckland for about four years which cemented my passion for teaching.
As a new pole instructor for The Studio, I am delighted to join the team, this opportunity has reignited my passion for teaching, who would have thought at 42 years I would be learning pole dancing let alone teaching Pole dancing. I would encourage anyone to come and sign up to give it a go. As your instructor for beginners, I am always here to help you on your own personal journey whether that is building strength, flexibility, meeting new people or pursuing competitions/performances. I have a lot of knowledge from my own life experiences that I can pass onto you. I am passionate about teaching and just love seeing people achieve their goals.
Nicole
Years in industry: 9
Years teaching: 2
Very excited to have the opportunity to teach pole dance and burlesque here in my hometown of Whangarei! Burlesque has always been a passion of mine. I performed in my very first show in 2010 down in Christchurch and have since performed around NZ, taught workshops and helped to establish a burlesque troupe in Northland. Anyone can give it a go; there is no age/size/fitness requirement. Burlesque is not about looking a certain way or fitting a certain mould – it is about empowerment, body positivity and creative freedom.

While taking a break from performing in 2017, I discovered pole dance and have been training at the Studio ever since. I love the challenge of working towards a new move and seeing my strength and flexibility improve. As a teacher it is awesome seeing my students develop their confidence and achieve things they didn't think possible!
Pave
Years in industry: 2
Years teaching: 1
It was by pure chance 2 years ago that i stumbled upon a page on facebook and saw there were pole classes starting at The Studio Whangarei. I thought i'd challenge myself and give it a go and see where it took me.
I was then introduced to Aerial Lyra and fell in love. From being a student then fast forward to becoming an instructor is such an honor for me.
My friends & mentors have helped me gain knowledge, which in turn have empowered me to push my boundaries. In 2018 for the first time i performed and competed in the first NZ Miss Lyra competition in Christchurch.
It's now my chance to empower others, to help them push their boundaries and to inspire others as i once was which has lead me on this beautiful journey!!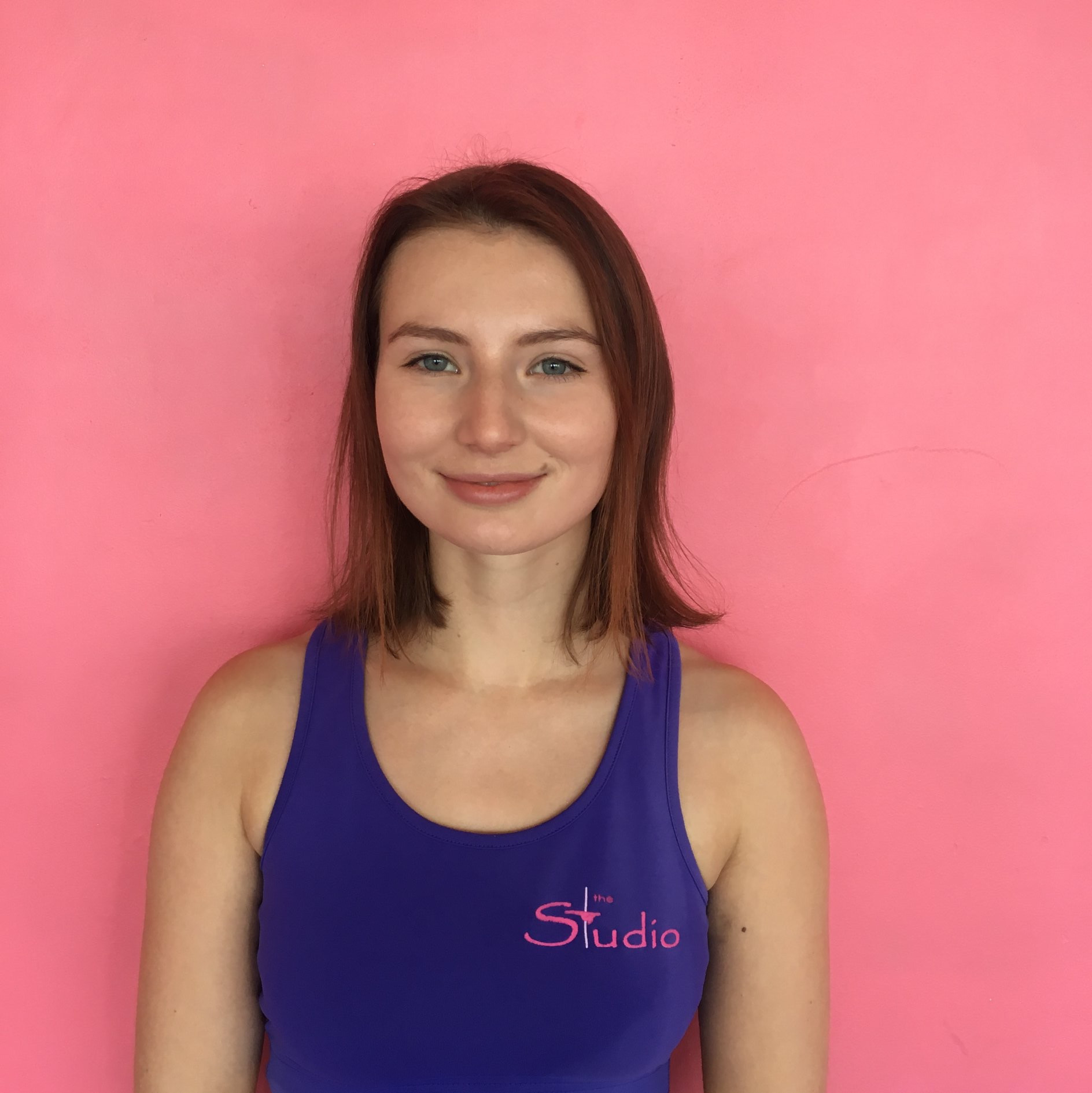 Rhianna
Years in industry: 2
Years teaching: 6 months
Having done dance and cheerleading from a young age, performing has always been a passion of mine. I have had experience in jazz and contemporary, now more recently pole fitness.
Since joining the Studio in 2017, I absolutely love the strength and confidence I have gained. As an instructor it's been inspiring to see my students challenge themselves and achieve their goals.
In my spare time I like to go to the beach and also I am obsessed with Italian food, pole helps me keep this in check!

Come down and try our classes out, you will love it!
Sophie
Years in industry: 1
Years teaching: 6 months
I have always been keen to try new things, experiment and push the boundaries – so discovering aerial arts has been a dream come true! I love the challenges and the continuous learning, you can never run out of moves or shapes or drops or balances, it's AMAZING!!
The Studio creates such a magical space for women (and guys!) to come together - regardless of age, size, fitness level, background – and cheer each other on, support one another's individual goals and celebrate our uniqueness.
I'm super passionate about dance, movement and health so if you can't find me up a pole, on a hoop, in a silk, burlesque dancing, yoga stretching, Molly dog walking, horse riding or twirling poi – you didn't look hard enough!
I absolutely love my job and feel blessed to be amongst such strong, inspiring and supportive beings.
I can't wait to see you in class ❤