Our Classes
Beginner Pole
What are you waiting for! Our beginner classes are designed for people who have no experience in pole fitness or dance of any type. Anyone can give it a try! You will learn basic holds, spins, poses, transition moves and routines, all designed to start you off with a perfect foundation for your pole fitness journey, whilst building strength and increasing your flexibility each time you do a class. And most importantly having heaps of fun and meeting lots of new people! We have 3 beginner levels at our studios - A, B & C. Each level is a 10 week block course.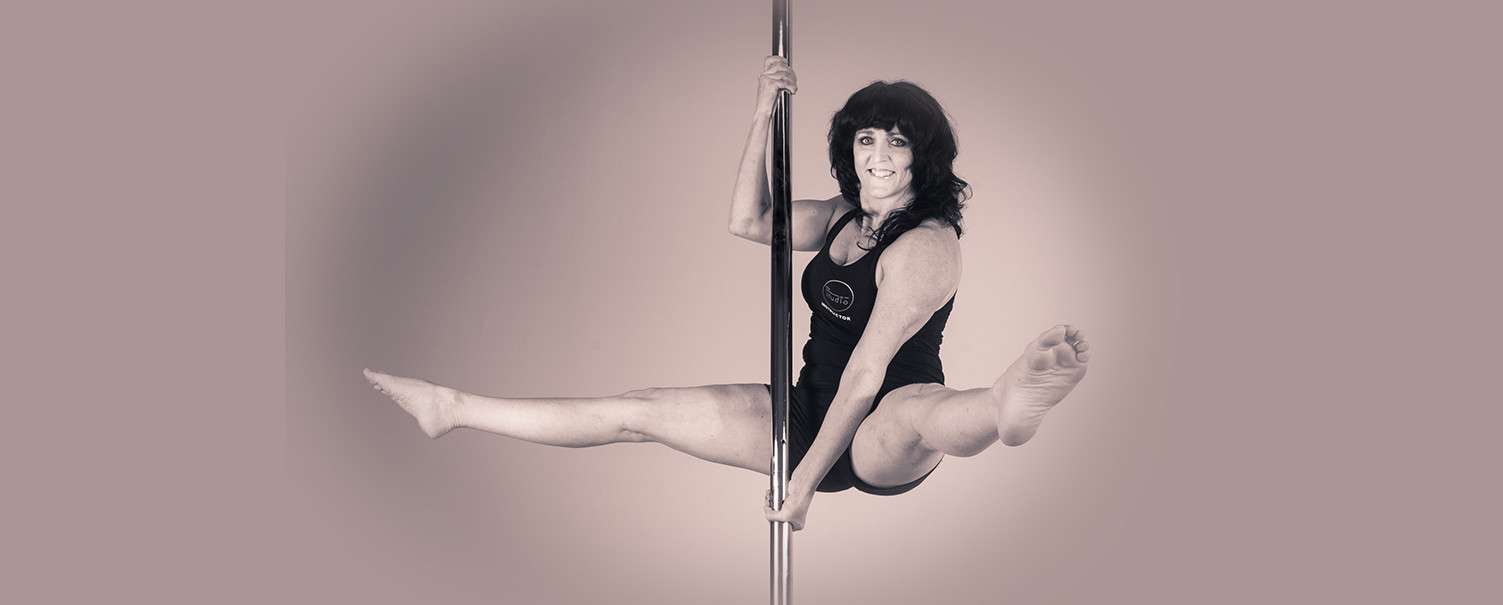 Intermediate Pole
Now youv'e started intermediate you are definitely hooked! You've learnt the basics and have just started doing inverts. In our intermediate classes you will master inverting, learn various moves upside down, perfect the skills and moves you learnt in the beginner courses and advance onto learn the next level of tricks, spins and moves. You will also learn more advanced routines with all the new amazing moves you can now do. Intermediate has 4 levels - A, B, C & D. Each level is a 10 week block course and once you have completed each course you can move onto the next level. Once you start intermediate classes, we highly recommend you take advantage of our membership options and do 2 or 3 classes per week to really advance yourself.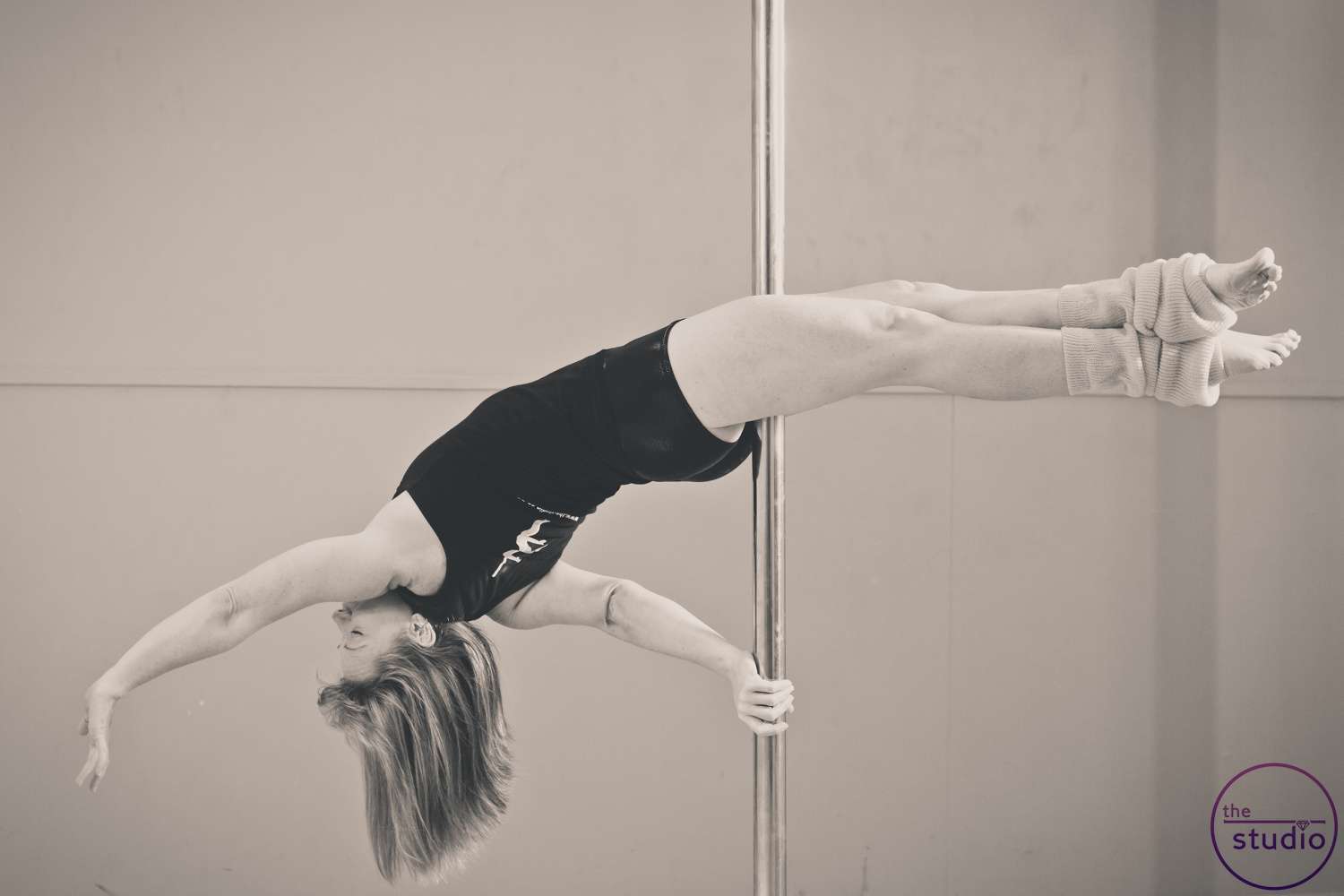 Advanced Pole
You're now at a level that requires great abdominal and upper body strength, as well as a high level of fitness. This level is for those who have being doing pole fitness for a some time now. You will learn the most advanced and complex of pole fitness moves and tricks as well as aerial transitions and inverts and put the moves together in the most amazing of advanced routines getting you ready to compete at a high level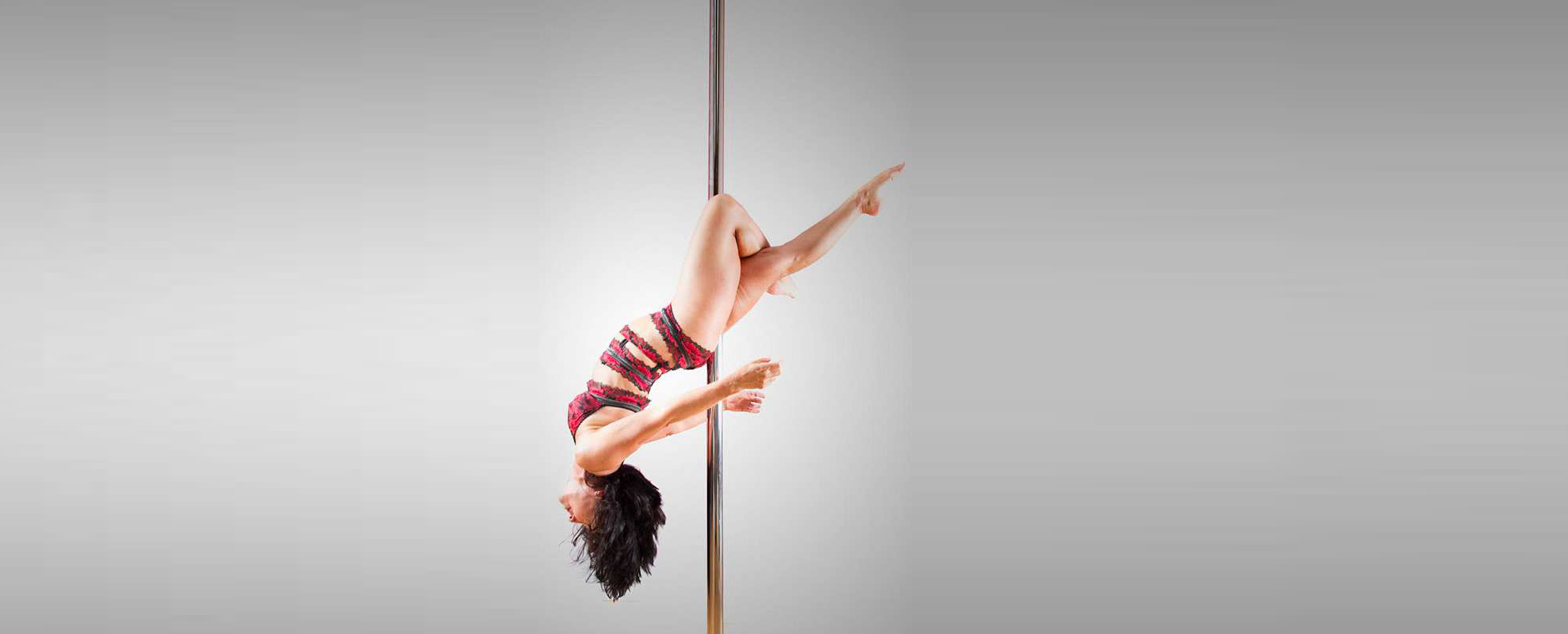 Intro to pole (5 week block course)
CURRENTLY WHANGAREI STUDIO ONLY
This short block course is for people who want to give pole a go but are concerned they may struggle with some of the more strength based moves. It's a chance to build confidence, fitness and friends by doing an introductory course in pole dance in which we concentrate on the basic moves around the pole and on the floor with a focus on dance rather than the tricks up the pole. This course requires little to no upper body strength to get started so is great for those who are worried about their strength and fitness. This course is an alternative to our Beginner A course and is aimed at preparing you to transition to the 10 week block Beginner A course upon completion. Please contact us if you are unsure as to where you would be best to start and we can advise.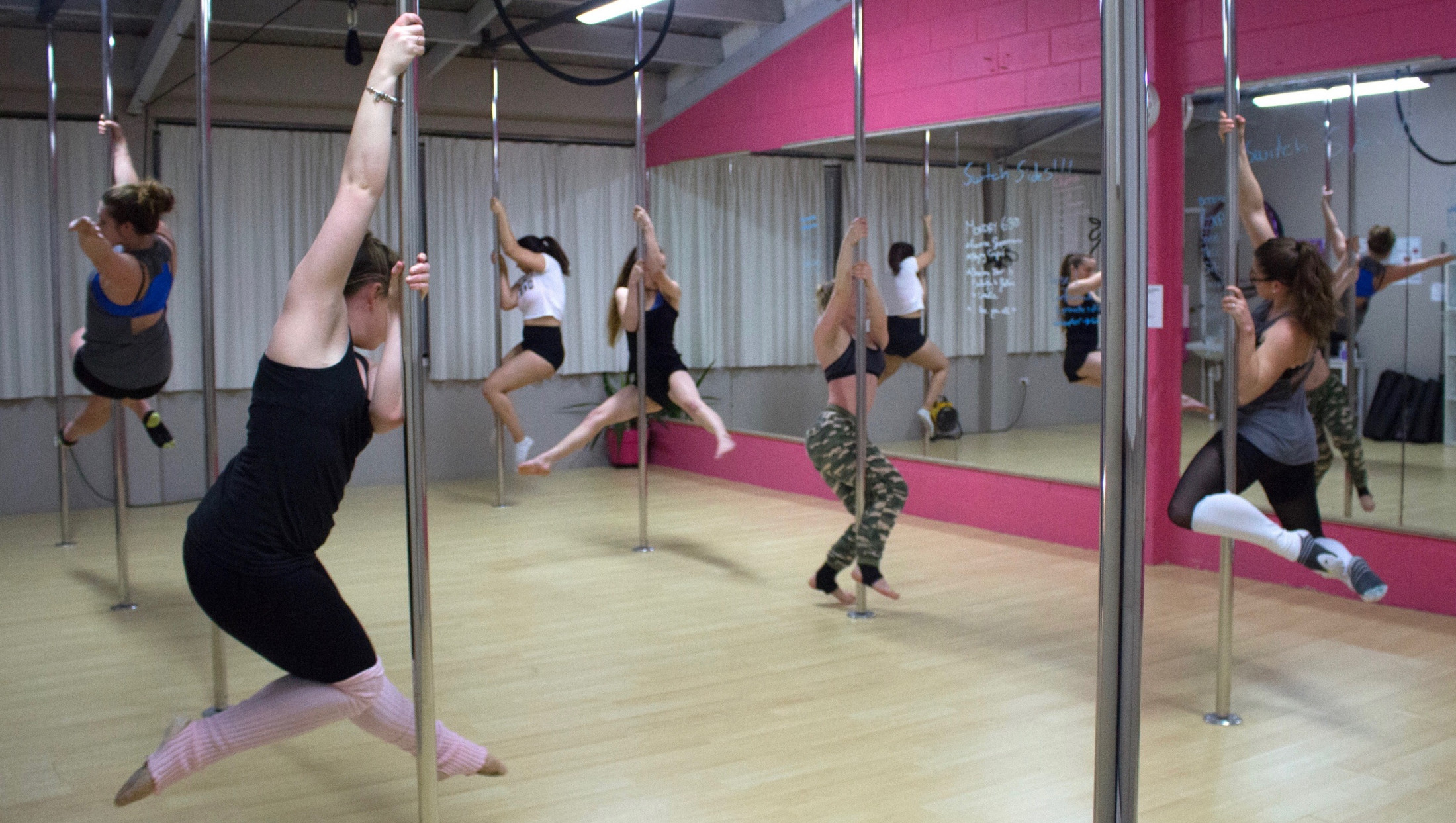 Aerial Hoops/Lyra
Aerial hoops, also known as Lyra, consist of a steel hoop very similar to a hula hoop.They are suspended from the ceiling by either one or two points. They are most commonly seen in circuses and have been made popular by the most famous and evolved spectacle show, Cirque Du Soleil. Aerial hoops are a great workout, with the emphasis on your core and upper body. Beautiful poses and graceful movements can be achieved with practice. We recommend you wear long fitted leggings to the ankle and a fitted top. Leg warmers also may come in handy to protect the backs of the knees.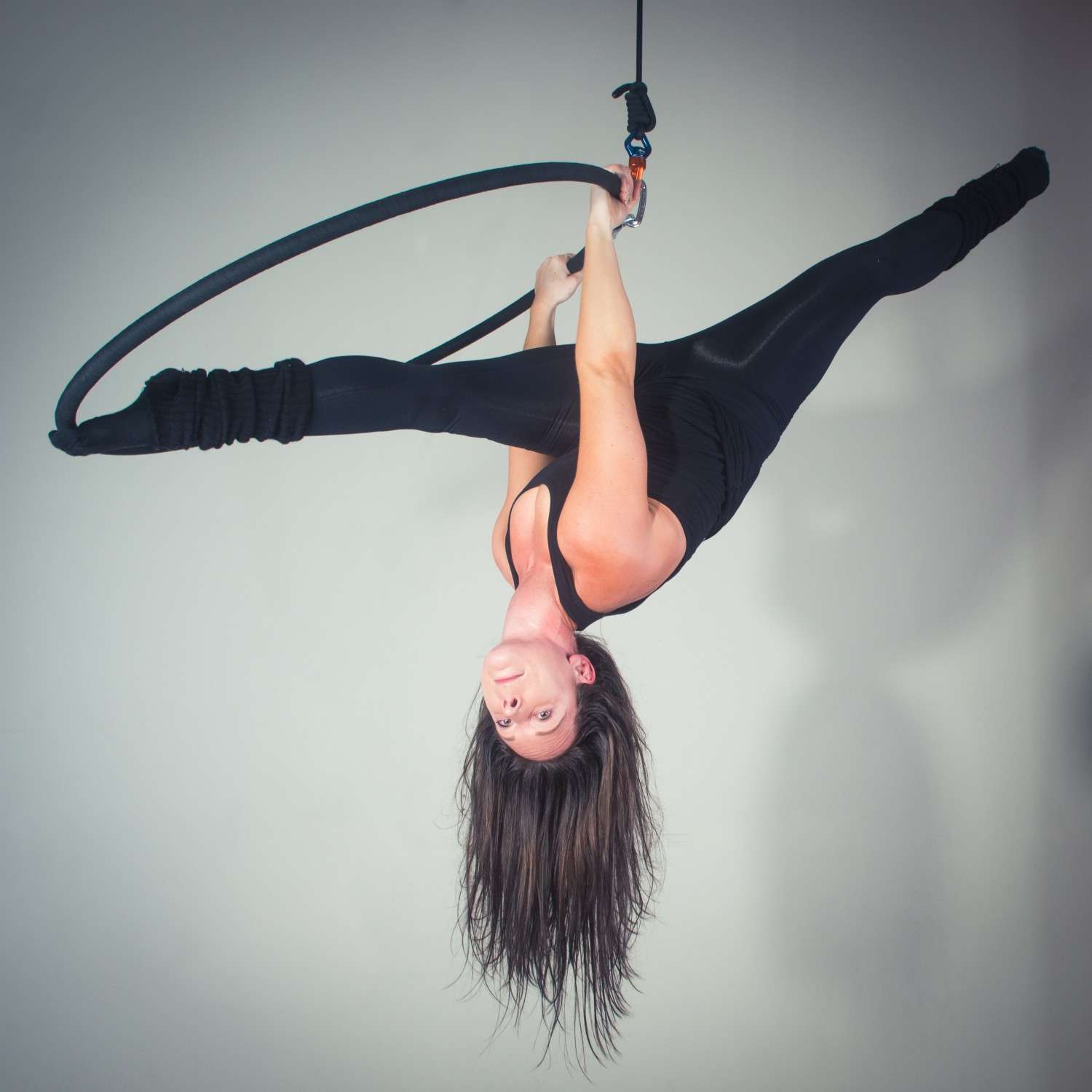 Aerial Silks - Tissu
MOUNT & WHANGAREI STUDIO ONLY
A class learning the art of aerial silks. You will learn difficult but beautiful and impressive climbs, wraps and drops most often seen and admired in the circus where artists use the fabric to spiral and flow from one move to another in stunning routines. This class is suitable for beginners and more advanced students alike as students will be able to work at their own pace in small groups.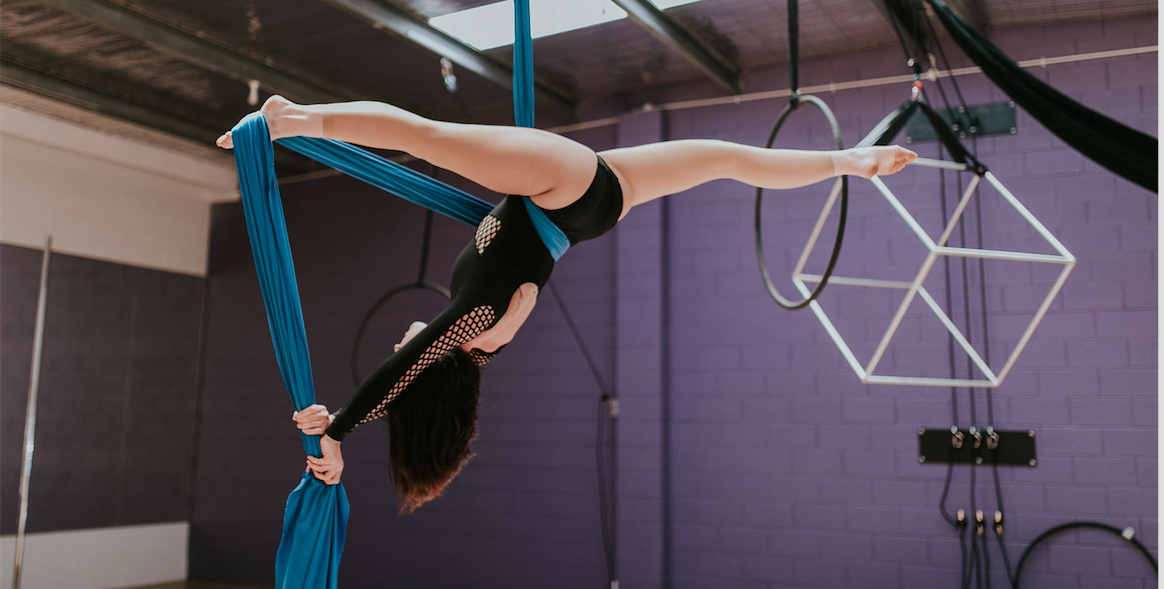 Pole Flow / Messy Mondays
Pole Flow MOUNT & HAMILTON STUDIO ONLY
Focus on sexy seamless flow between the pole and floor
Learn floor based tricks, transitions and mini routines
Perfect for any level pole students
Bring your heels, Knee pads or thick leggings
You don't need to have pole experience to join this class but you do need a basic level of upper body strength for some of the moves
Messy Mondays HAMILTON STUDIO ONLY
Transitions from pole to floor and back again
Moving in your heels away from the pole
Becoming confident dancing in your heels
Specific heels floor work
This class is a fun chance to let your hair down and explore your more exotic side with sultry and sexy moves that leave you feeling like a goddess and less like a baby giraffe on ice. Heels and knee pads required. Suitable for Int A and higher.

Burlesque
MOUNT & WHANGAREI STUDIO ONLY
- this class focuses on exercise inspired by fun, sexy burlesque moves - bump, grind, shimmy and shake!
- learn mini burlesque inspired routines; including floor work and chair dance
- suitable for all levels; no dance experience needed
(note - wear clothes that are easy to move in; a fitted top and leggings is ideal)

Handstand/Balance
Our handstand classes are perfect for any level, our classes teach Conditioning, Strengthening, to enable you to safely build and suppport all the muscles required. Handstands & handbalancing is done in various ways while learning the correct techniques.

Mums n Bubs Class
MOUNT & HAMILTON STUDIO ONLY
This class has been designed to work in and around your kids. Learn to pole or get your stength back after baby without having to worry about a sitter and in an baby friendly environment. This class is for any levels.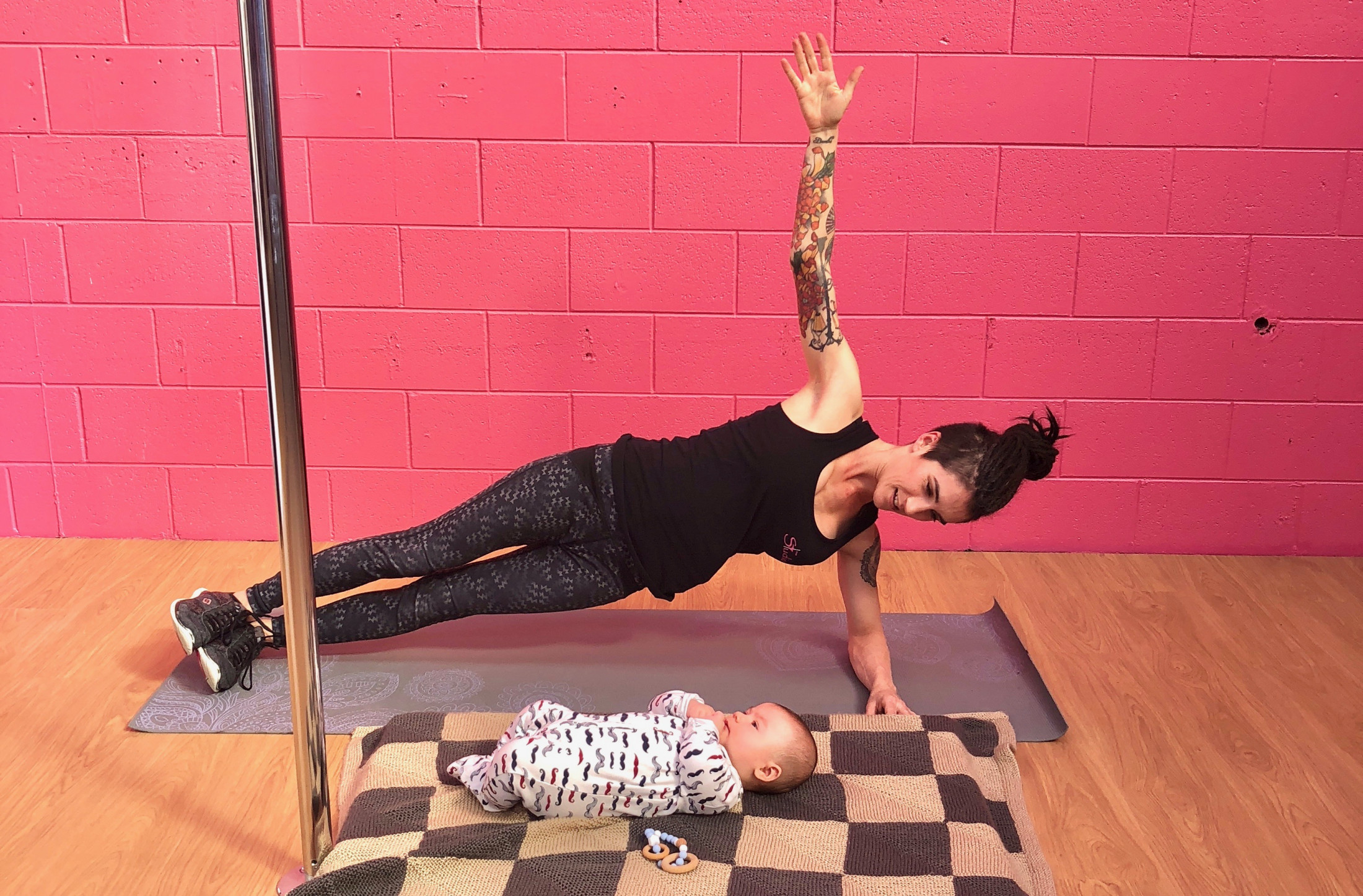 Powerflex / Stretch n flex / Pole Goals
Stretch n Flex MOUNT STUDIO ONLY
In Stretch n Flex we focus more on strengthening the core and lower body with mostly body weight exercises and some resistance band work also. We cover a little upper body stretching and will always finish with a good split stretch because we all want a flat split.
PowerFlex MOUNT STUDIO ONLY
Aims to help you get the most out of your aerial classes and playtime by strengthening and stretching some of the areas that traditionally take some strain during training. We focus on warming up and mobilising the muscles, joints and ligaments before working to increase range of motion and flexibility safely in a targeted area each week, to help you attain your stretching goals and keep your body happy. Come get flexy! Suitable for all levels.
Pole Goals HAMILTON STUDIO ONLY
Pole goals is a class that covers stretching, strength training, flow, twerking and many other categories of fitness. Each week we cover something different. If you have any flexibility, strength or balance goals as well as wanting to find flow and dance easier, this is the class for you.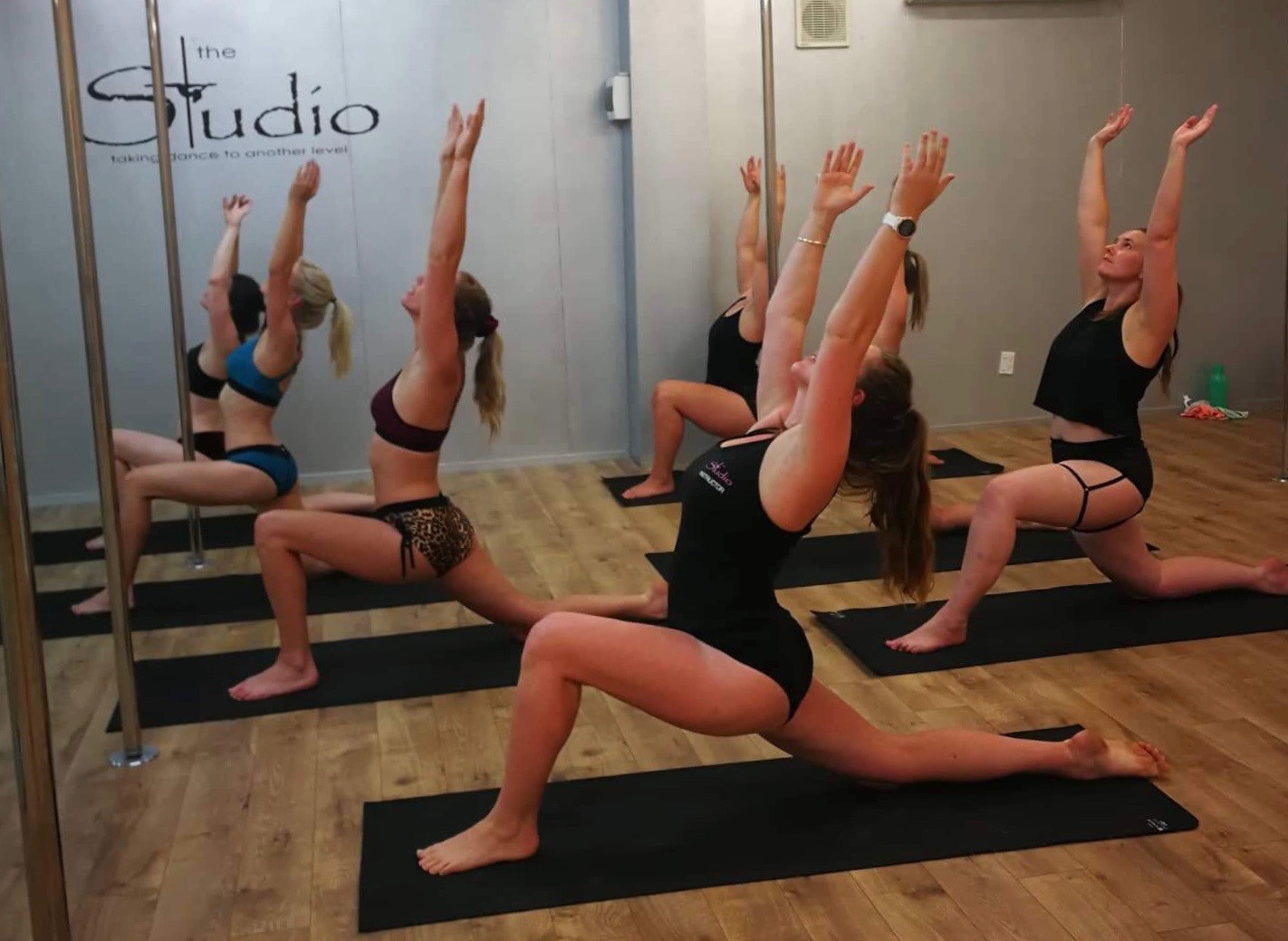 Youth Aerial Circus
MOUNT & WHANGAREI STUDIO ONLY
Two age groups 6 - 9 mixed classes and 10 - 13 specialty classes either Silks or Hoops.
Whangarei offers Holiday programs to conincide with school holidays, you will learn skills in:
Lyra (aerial hoop)
Aerial Silks
Ground skills such as Hula Hoop and Acro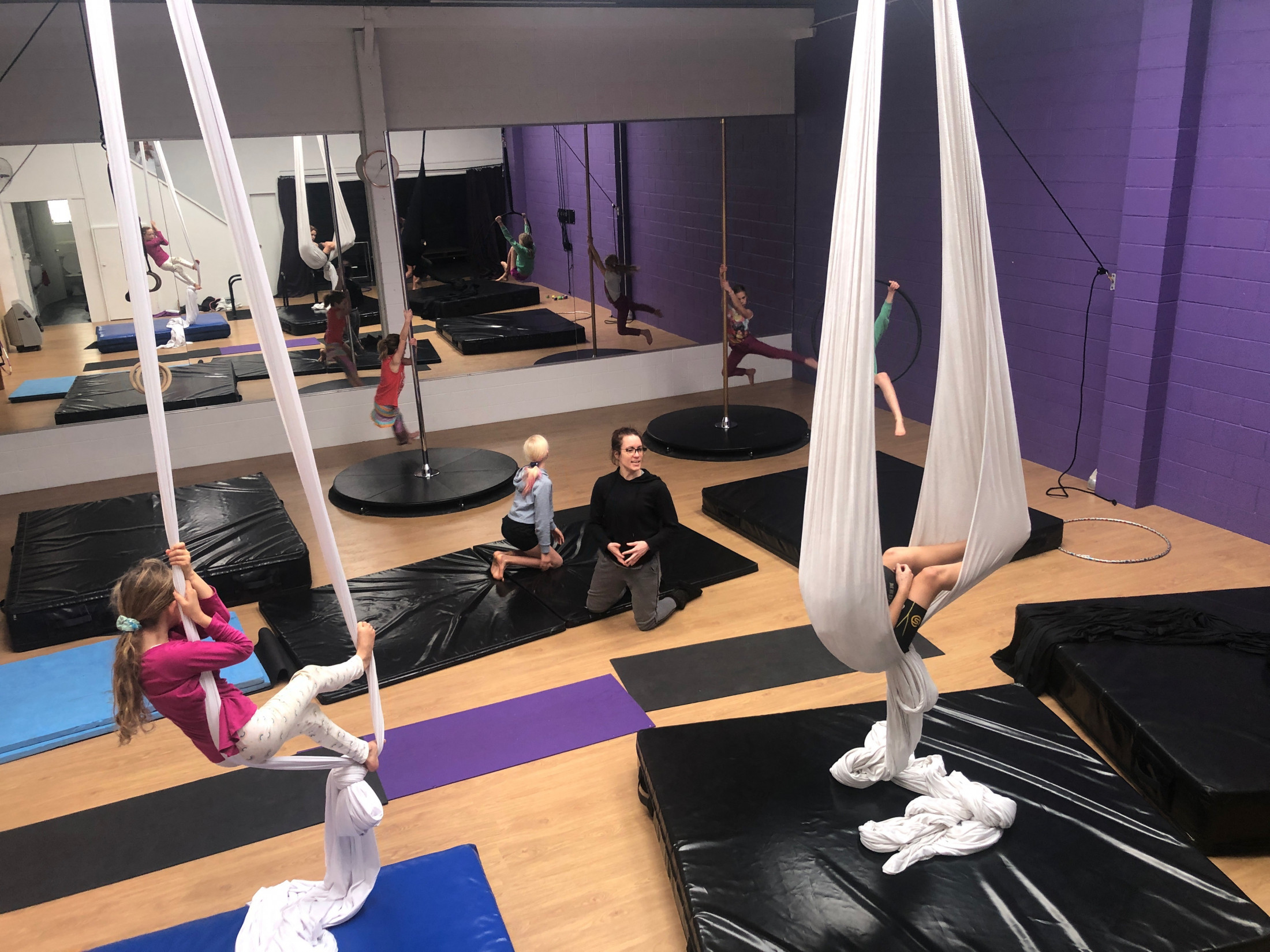 Aerial Conditioning
Designed to be an amazing addition to any of our aerial classes!
In this class we will use various apparatus and equipment to perfom all of our important exercises that will increase strength and fitness important for aerials no matter your level or apparatus.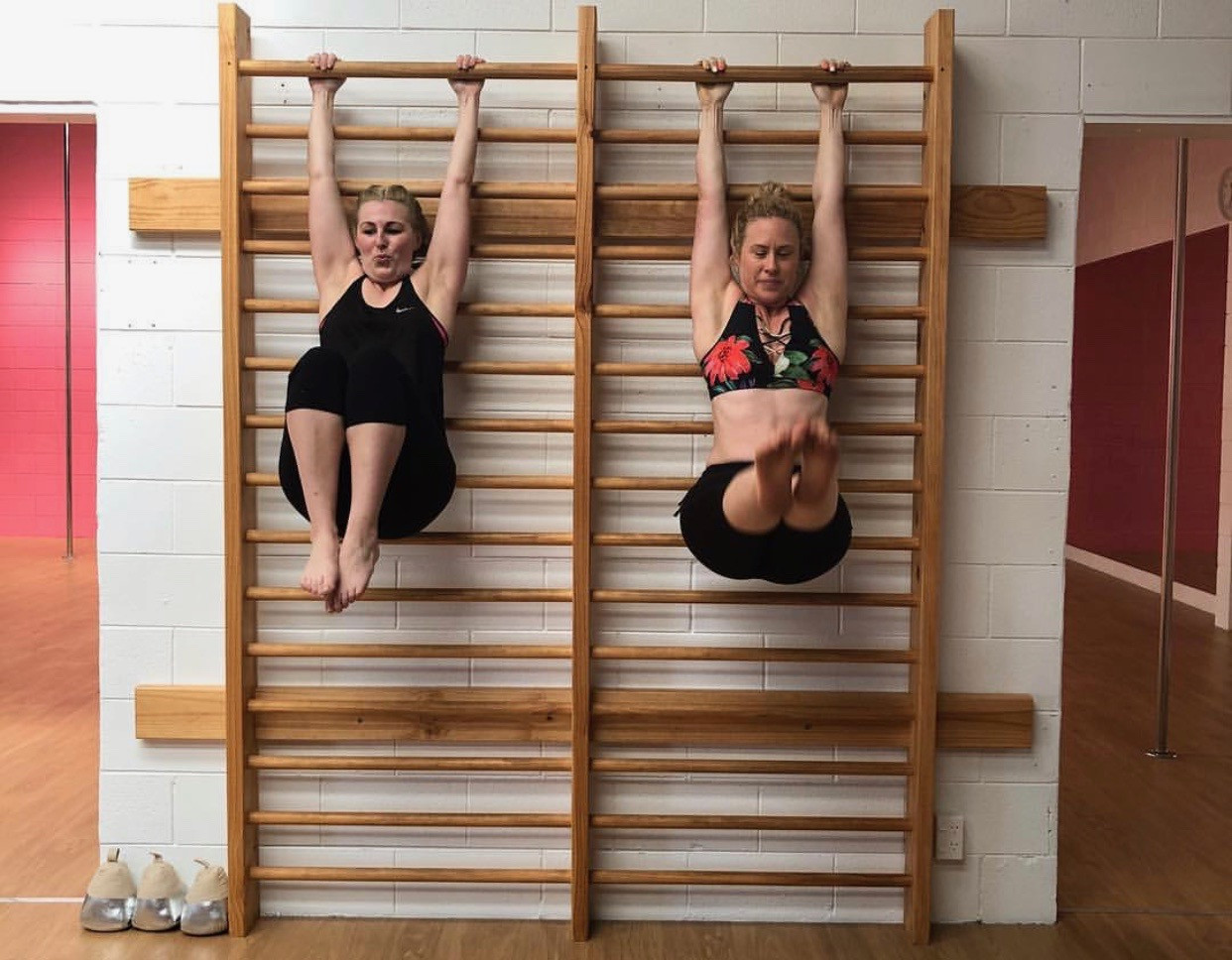 Aerial Straps
HAMILTON STUDIO ONLY
Aerial straps is one of our amazing classes open to all levels of experience, whether you are new to aerials or dable in a few apparatus already.
In this class you will learn a wide array or moves, poses, combos and transitions using our nylon aerial straps. Strength, balance and a fun time are just some of the benefits from this class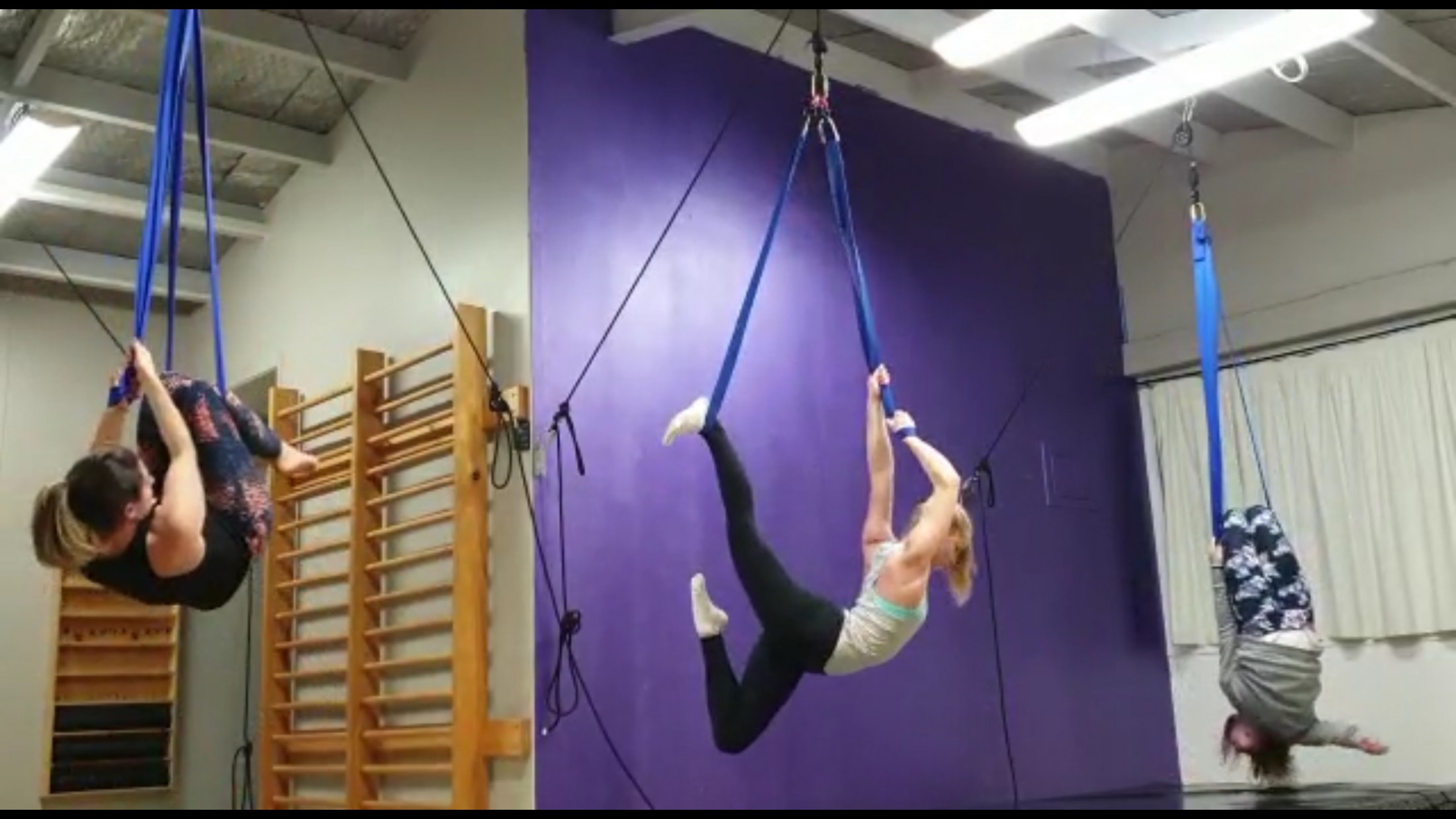 Bootylicious
Put your hand up if you would like to work that booty and legs more?Me me... we hear you say?!

In aerial we often work our arms, abs and upper body more than that beautiful booty! A full hour of glute, legs and lower body coming at ya!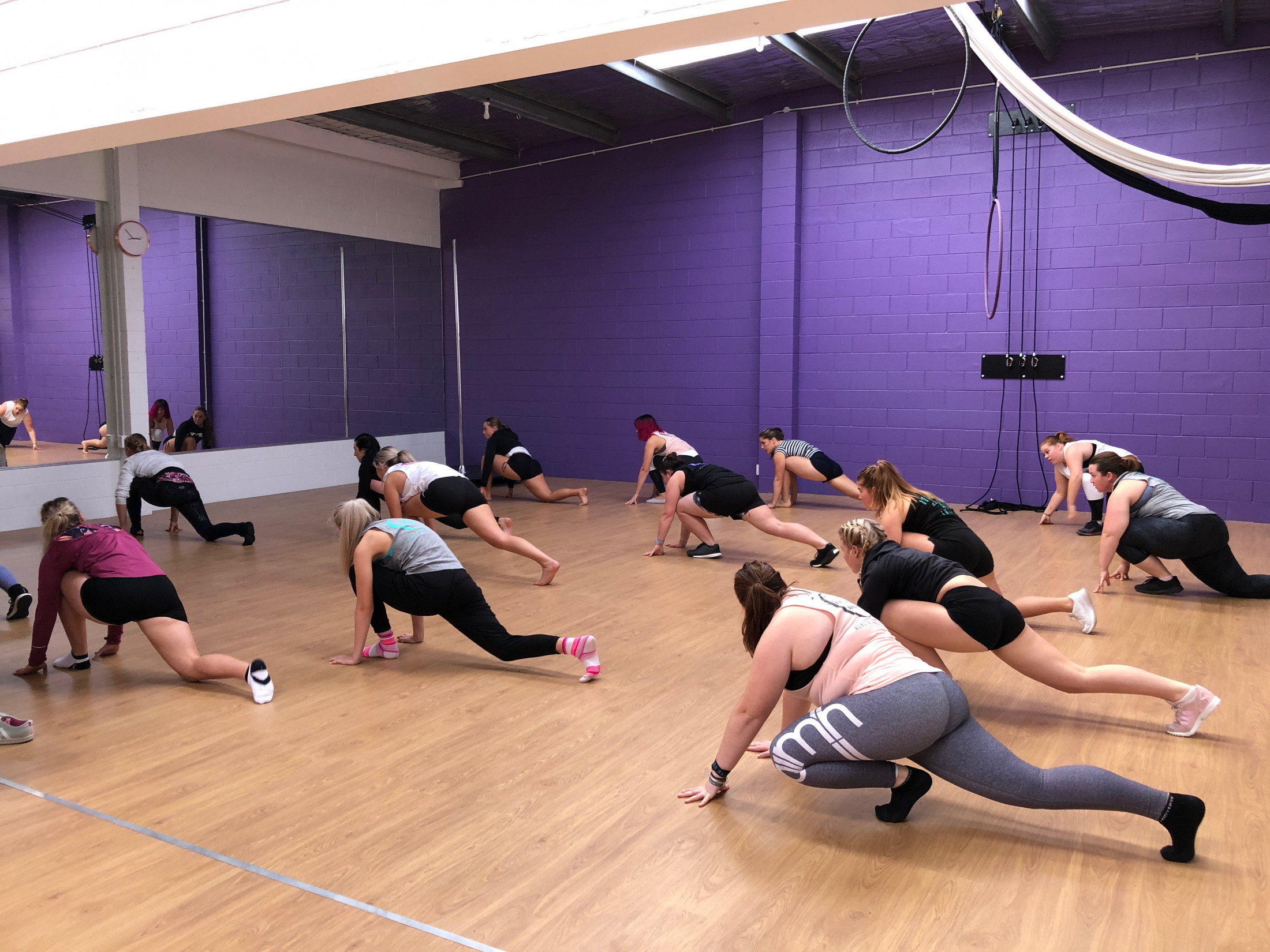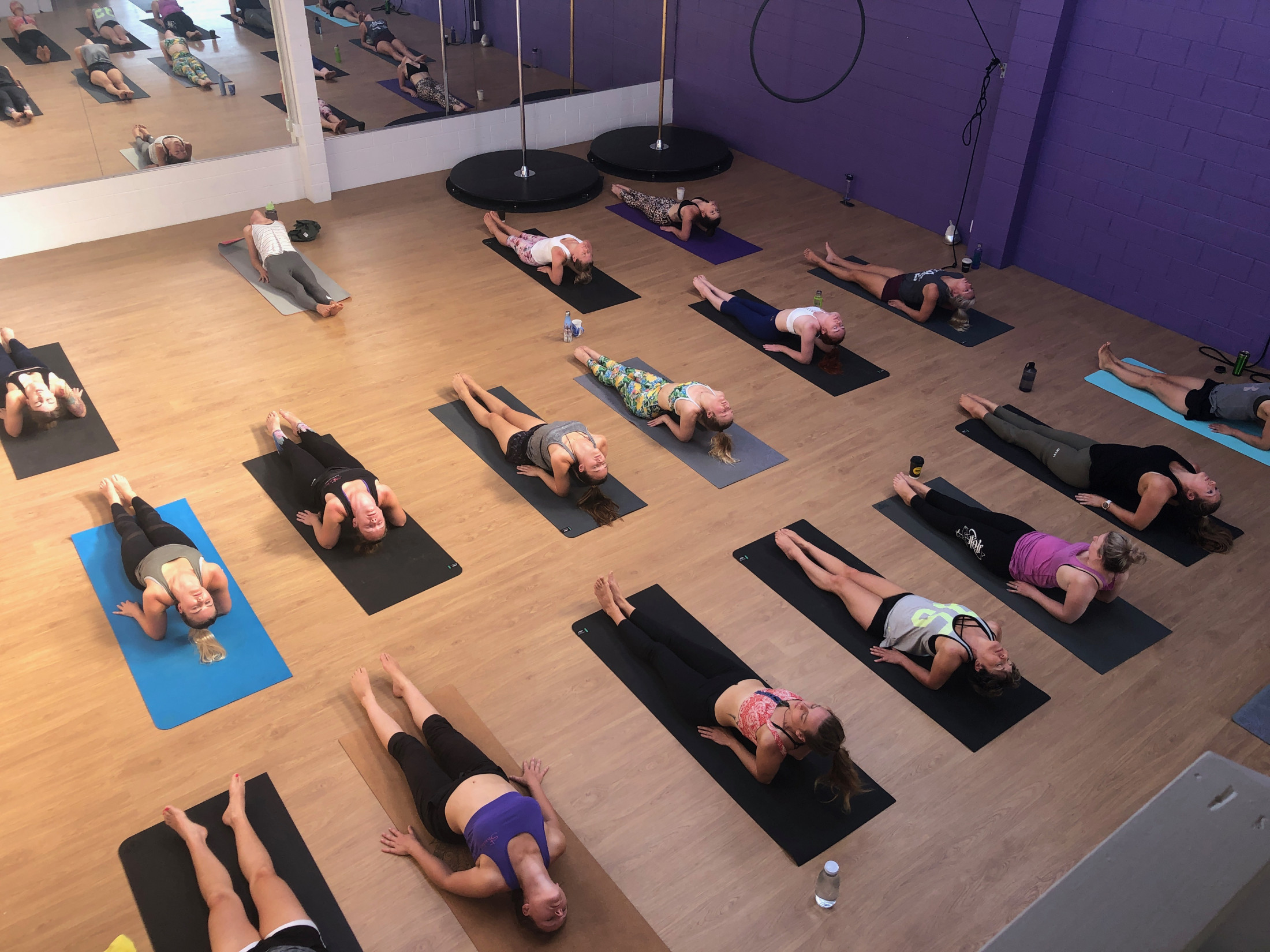 Hula Hoop
WHANGAREI STUDIO ONLY